At A101 Solutions UK LTD we provide a full range of mailing services.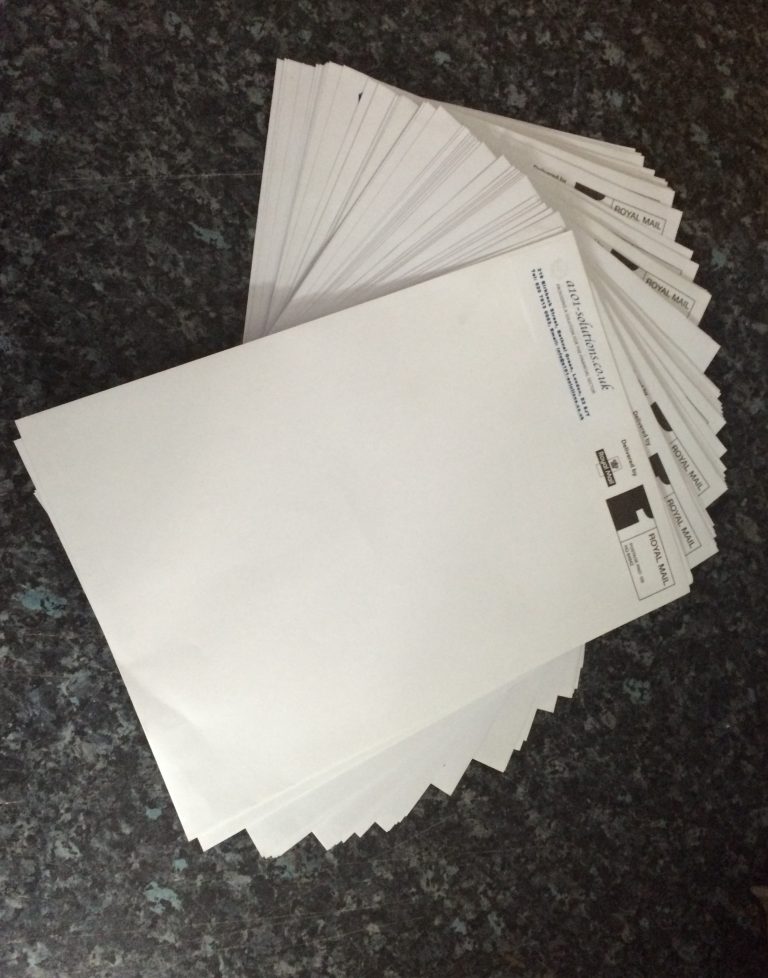 Our aim is to create solutions to meet all of your mailing requirements, to provide a high level of service and to build long-term relationships with our clients. We offer a truly personalised service. We have established an excellent reputation for reliability, flexibility and attention to detail.
With our existing clients most mailings involve the use of personalised letters which include signal or duplex (double sided) on a wide range of papers to suit the client's needs.
In respect of address printing our printers enable us to print addresses directly on to envelopes / letterheads.  Alternatively our laser printers can print addresses on self adhesive address labels.
Fulfilment services
Committed to offering an end to end solution for your business, we at A101 Solutions UK Ltd can pick your products from the shelf, pack them with great efficiency, and handle the distribution without delay, in the most cost effective way.
As with all our services, our fulfilment packages are custom built to provide you with perfect results every time.
At A101 Solutions, we like to get to know our customers, listen to your exact requirements, understand your business and together, develop a solution that fits entirely to your specifications.
For us, no job is too big or too small. Regardless of your needs, you are always guaranteed the same excellent level of professionalism and satisfaction.